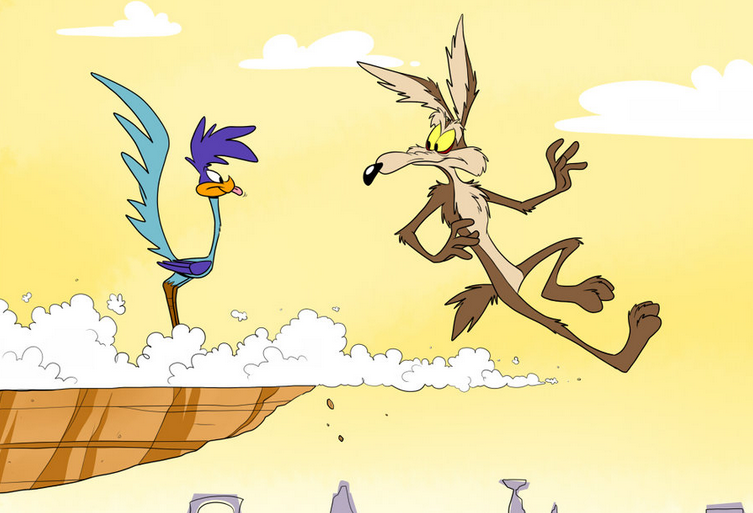 This article is inspired by a TED talk given by Kathryn Schulz that addresses situations in which things go wrong, and although we are aware of this, we still persist in our decisions. She explains that it's in our nature, we don't like to be wrong, we don't like to acknowledge our mistakes. We easily lock ourselves in our own bubble when reality doesn't suit us. Kathryn Schulz, speaking of "mistake blindness", refers to the coyote that runs after the roadrunner Beep Beep, who regularly finds himself in uncomfortable situations even though he is well aware of the dangers lying ahead. But achieving his goal outweighs reason, and the coyote will ignore anything that might prevent him from eating his lunch, even if it means taking risks.  And he takes risks … !
Here are some factors that may or may not have a negative or positive effect on whether or not the coyote effect occurs :
Your risk awareness, which is proportional to your experience and knowledge of the risks in the environment.
Your attitude to risks in your everyday life. Are you a rather cautious driver or not ?
Your personality, which will condition the way you act, with known risk profiles : invulnerable, machist, letting things happen, etc.
The context of your flight, with the stakes that are more or less important and the resulting pressure.
If we look at our practices as a pilot, who, at one time or another, did not make decisions, knowing that they were not very reasonable. Let's look at a few examples where the pilot is aware that he is doing something stupid that could turn into a dangerous situation, but still persists according to the principles outlined by Kathryn Schulz :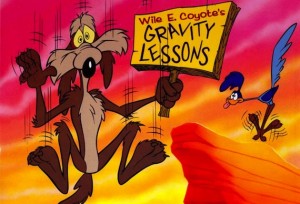 The weather is bad, the ceiling is falling, but the pilot insists by flying between the stratus. He's almost there, it would be a shame to go back so close.
On departure from Roissy, the wait for taxiing is much longer than expected; the crew decides to take off when they have already drawn on their fuel reserves for the flight.
It's a gliding competition, the pilot is making his arrival : I'm a little low, but it has to pass … and I'm going to move up at least ten places in the rankings.
The ultralight aircraft is now out of the hangar. The pilot then remembers that an engine hose was showing some signs of weakness. But hey, it could still hold up one more flight right? He'll check it on his return …
There's people perched on that ridge over there, I'm gonna level it to impress them. Indeed, a paraglider hanging from the treetops, it's impressive … !
Seeking ease, looking at others, low risk awareness, etc. Of course, the pilots had (found) good reasons to insist: I've seen others (yes, but not that), I'm in control (bof!), I know the area well (and no), it will hold up well one more flight (not sure). So many shifts from reality synonymous with taking risks. To compound the coyote effect, humans have a natural tendency to overestimate their abilities and underestimate the risks !
Kathryn Schulz concludes her lecture by telling us that the people who best perceive reality as it is, and not as we would like it to be, are the same people who regularly say to themselves: I am wrong, I made a mistake.
So ! To beep or not to beep ?
Safe flights